Doctors & Staff
Meet the experienced and friendly doctors and staff who make Dr. Davis Your Vision Source Provider the leading provider of vision care products and services in Las Vegas.
---
David S. Davis, O.D.
Dr. Davis is a native Las Vegan. He attended Dixie College, Southern Utah State College, and Brigham Young University prior to earning a Bachelor of Visual Science degree, summa cum laude, at Southern California College of Optometry in 1986. While at Southern California College of Optometry, Dr. Davis served internships at Allergan Pharmaceutical Company and the Las Vegas and Los Angeles Veterans' Outpatient Clinics. He received his Doctor of Optometry degree in 1988 from Southern California College of Optometry. Upon his graduation from SCCO, Dr. Davis returned to Las Vegas to practice optometry with his father until his father retired. He served as the president of the Nevada Optometric Association from 2001 until 2003. Dr. Davis also enjoys spending time with his wife, seven children, and adorable grandchildren. He is active in his church, scouting, and professional organizations. In his spare time he loves mountain biking, canyoneering and woodturning. Check out some of his pieces next time you're in the office.
---
Linda C. Davis, O.D.
Dr. Linda graduated from UNLV with a degree in pre-medical Biology and Spanish, and most recently received her Doctor of Optometry degree from SCCO, as did her father and grandfather. In her spare time she enjoys crocheting, racquetball and reading. If you've got a must read, let Dr. Linda know at your next exam; she's always looking for a great book. During quarantine, Dr. Linda took up woodturning. In keeping with her love of the Harry Potter books, her favorite thing to make out of wood is wands. She served a mission for the Church of Jesus Christ of Latter-Day Saints in Northern Peru. Si prefiere hablar con su doctor en español, fije su cita con la Dra. Davis.
---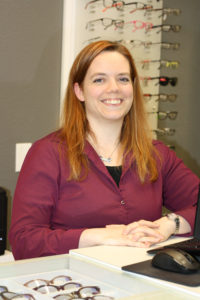 Holly
Holly joined our team in October 2012. She will gladly help you schedule an appointment, as well as give you a confirmation call for your appointment. If you are a contact lens wearer, Holly makes sure you are taken care of. Holly is a native Las Vegan and loves spending time with her husband and three kids. She is very crafty and loves adding glitter wherever she can. Her family recently welcomed a rescue dog Daisy.
---
Susan
Susan recently joined our office and will help you pick out your new glasses. Susan was born in Guatemala and has been living in Las Vegas for the past 10 years. She loves kpop and kdramas, so if you're looking for something new to watch, ask Susan! Cualquier pregunta que tenga, Susan puede atenderle en español.
---
Amy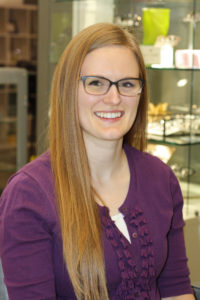 Amy graduated from UNLV with a degree in nutrition and kinesiology. In her spare time, Amy enjoys being with her husband and three children and enjoying the outdoors, especially hiking and running. In the last few years, Amy has hiked the Grand Canyon rim to rim, ran a half-marathon in Mt. Charleston, and also completed the St. George Marathon. Amy also served as a missionary for the Church of Jesus Christ of Latter-Day Saints in London for eighteen months.
---
Rachel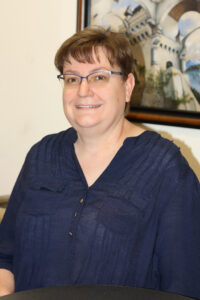 Rachel is a native of Alamo, NV. Rachel is our billing specialist and will happily ensure you are taken care of for your appointment needs. Any questions you have on insurance coverage, Rachel is the one to ask. She's a wonderful aunt and sister and spends lots of quality time with family and lots of time at sporting events cheering on whoever from the family is playing.
---
Brinley
Brinley is our new technician. She'll get you ready to see the doctor. Brinley is a native Las Vegan. She is currently studying at BYU-Idaho, and is planning on majoring in English. She graduated from high school at 15 and wants to become an author. In her spare time, she enjoys writing, reading, eating, and listening to songs by Taylor Swift. Brinley is also a certified Swiftie, if you ever want someone to jam out to music with, she's your gal.
---
Kristi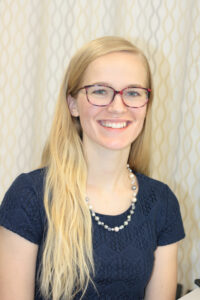 Kristi is a junior at UNLV studying psychology. She is planning on pursuing family counseling after graduation. Kristi loves fashion design and has competed in the local Fashion Forward competition the first three years of high school. And in 2019 she won first place with her Lucille Ball inspired reversible dress!
---
Riki
Riki is also from Alamo! Riki has been in the optometry industry for over 15 years, so she's very good at what she does (which is just about everything). She loves fashion and has opened an online clothing store on the side. In her spare time she loves to cook has even dabbled in catering. She loves to read and spend time with her nieces and nephews. If you're looking for something good to watch and don't mind subtitles, ask Riki what Asian drama she's watching currently.